Dippin' Daisy's
Periwinkle Girl's One Piece Swimdress
Sold Out
3014-periwinkle_4
Product Summary
This girl's one-piece tank swimdress will be the cutest suit at the pool! The swimdress comes in a variety of cute prints to match any style. This one piece has a matching ruffled skirt sewn all around, along with attached bottoms. The stretchy material gives allowance for any growing girl, and is durable even after multiple uses. This will have her twirling in the water!
Product Highlights
Girl's one piece swimdress.
Ruffled skirt bottom.
Sewn-in underwear underneath skirt.
Stretchy and durable fabric. Made of 80% nylon, 20% spandex.
Made in the USA.
Product Details
Product Name: Periwinkle Flower Womens Girl's One Piece Swimdress
Item Code: 3014-periwinkle
Style Category: Swimdress
Color/Design: Periwinkle Flower
Sizes: Regular Size SML
Material: 80% nylon, 20% spandex
Country Manufactured: USA
Size Chart / Kids
Size Chart / General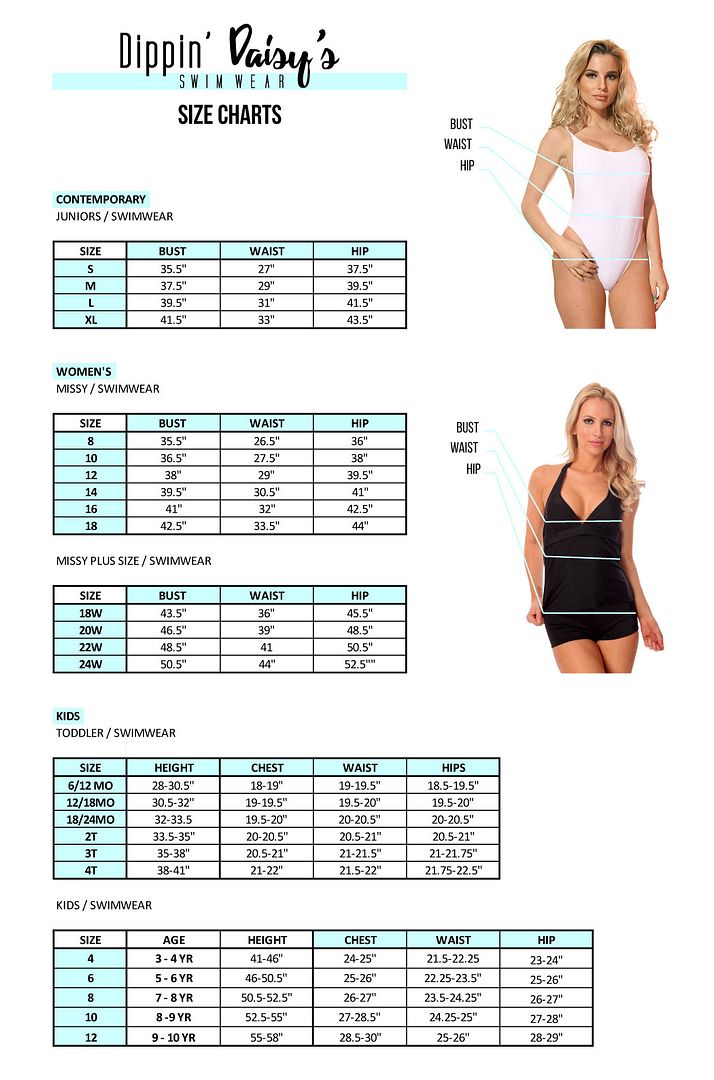 Product Care
Our swimsuits are made of high quality materials to further resist natural wear and tear caused by exposure to heat and moisture. To keep your swimsuit in good condition, please follow these instructions:
Handwashing Instructions
Rinse your swimsuit in cold water prior to wearing for the first time.
Use a mild detergent
Hand wash in cold water to remove saltwater, chlorine, sunscreen and oils.
Roll in a towel, pressing gently to remove water. Never wring.
Lay flat to dry, avoiding direct sunlight.
Machine Washing Instructions
Separate and wash swimsuit according to color.
We advice you use cold water temperature
Set washing machine to delicates or the lowest setting possible.
Use a very mild detergent.
After washing, hang swimsuit to dry in a place away. Do not put in an electric drying machine.