Dippin' Daisy's
Blue Leaves Halter Tankini with Boyshorts
Product Summary
Spirited and care free, a swimsuit that draws out the out youthful look and energy within a lady. With a sporty halter tankini top with boyshort bottom, you will be ready to play under the sun.
Product Highlights
̴Ì_
Halter tankini top with removable bra cups.
Boyshort bottom that provides full coverage and durability.
Fully lined.
80% nylon, 20% spandex
Made in the USA
Product Details
Product Name: Blue Leaves Womens Halter Tankini with Boyshorts
Item Code: 2051-bluleaves
Style Category: Tankini
Color/Design: Blue Leaves
Sizes: Missy Size (8-18)
Material: 80% nylon, 20% spandex
Country Manufactured: USA
Size Chart / Missy
Size Chart / General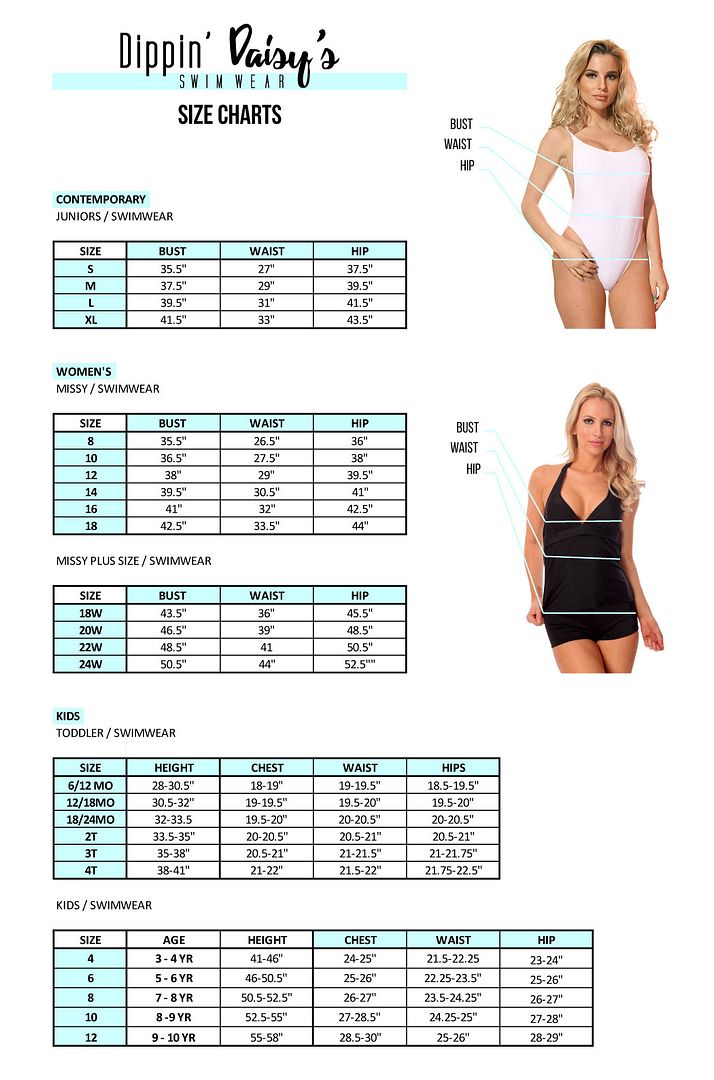 Product Care
Our swimsuits are made of high quality materials to further resist natural wear and tear caused by exposure to heat and moisture. To keep your swimsuit in good condition, please follow these instructions:
Handwashing Instructions
Rinse your swimsuit in cold water prior to wearing for the first time.
Use a mild detergent
Hand wash in cold water to remove saltwater, chlorine, sunscreen and oils.
Roll in a towel, pressing gently to remove water. Never wring.
Lay flat to dry, avoiding direct sunlight.
Machine Washing Instructions
Separate and wash swimsuit according to color.
We advice you use cold water temperature
Set washing machine to delicates or the lowest setting possible.
Use a very mild detergent.
After washing, hang swimsuit to dry in a place away. Do not put in an electric drying machine.